Welcome to the Mutual 15 website!
On behalf of the Mutual 15 Board of Directors, welcome to the Mutual 15 website.  The purpose of our website is to improve communications and to allow residents to easily find and access information about our Mutual, including Board Meeting Minutes, Policies, and upcoming events. Residents may also submit items related to landscaping, service maintenance issues, and laundry rooms.
Please explore the many features available on this site.  The board welcomes your comments and ideas about the website.  Our goal is to make it informative and useful to our shareholders.  We need your feedback to make the website work for you!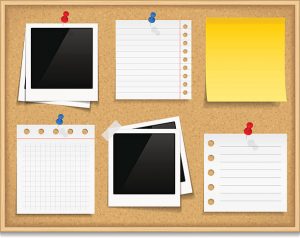 Bulletin Board
The November meeting of the Mutual 15 Board of Directors will be on Monday, 
November 19th, at 1:00 PM in the Administration Building Conference Room on
the second floor.
Don't forget to vote "YES" on
M15 – M16 merger.
√
This joining of our two adjacent Mutuals will be a "win-win" transaction for all.           
The increase in Mutual size, along with the combined value increase of Reserve funds   will make 
t
he new Mutual 15 even stronger, and will provide the shareholders of Mutual   16 with the security of being a part of a greater whole.
---
Anguiano Lawn Care, Inc.
                                 

ATTENTION

    Mutual 15 residents
                                                      

What will be done and why:
                                Mutual Grounds De-thatching Project
Beginning Mid October through early December 2018 the Mutual will be de-thatching ALL common grounds areas.
The purpose of this project is to get the Mutual grounds looking more beautiful for all of our residents.
During this period there will be unavoidable irregularities in the mowing and watering schedules.
And, while this is going on, the grounds will be ugly and messy until the new grass has rooted and begins to grow in.
There will be dust and debris in the air during the actual de-thatching process so; if you are sensitive to dust, or have respiratory issues, it is recommended that you keep you windows closed.
               We thank all Mutual 15 residents for your understanding and cooperation  
If you have any questions, please contact the Mutual Landscape Director via the Mutual Hot Line:
                              562-804-5585 Option #3 or mutual15sblw@gmail.com
10/15/2018 – October Meeting Agenda
The minutes from this month's board meeting are now available online.
06/15/2018 – Annual Minutes 2018 (Draft) – Organizational Minutes 2018
The minutes from this year's annual meeting are now available online.
06/15/2018 – Annual Agenda 2018 | Organizational Agenda 2018
The agendas for this year's annual and organization meeting are now available online.
07/19/2017 – Mutual 15 2017 Budget
The budget for 2016 is now available online.
Mutual 15 has now installed a "

hotline

" you can use to report problems, or contact Board members. 
The number is:     (562) – 804 – 5585
Options are as follows:
                          1 – Regarding physical property issues for buildings #1 – 24
                          2 – Regarding physical property issues for buildings  #25 – 48
                          3 – Regarding landscaping, sprinklers and/or trees
                          4 – Regarding carports, breezeways, laundry rooms or walkway lighting
                          5 – To reach the Mutual President
Or, you can send an e-mail to: Mutual15sblw@gmail.com
                  Response time to your call will be at least the same as before, or even better!
A

TTENTION: The Board of Directors has made it clear that all Mutual policies will be enforced. This will include garden areas, breezeways, carports, parking, etc.
Shareholders are recommended to review all Mutual policies, and move to be in compliance.
12/11/2015 – Mutual 15 By-laws
The by-laws are now available online.
02/02/2014 – Tree Inventory
View the recently prepared tree inventory. Each of Mutual 15's 750+ trees was recorded with a photo and plain-English description. The excel version of the inventory is updated seasonally as trees are pruned.