Welcome to the Mutual 15 website!
On behalf of the Mutual 15 Board of Directors, welcome to the Mutual 15 website.  The purpose of our website is to improve communications and to allow residents to easily find and access information about our Mutual, including Board Meeting Minutes, Policies, and upcoming events. Residents may also submit items related to landscaping, service maintenance issues, and laundry rooms.
Please explore the many features available on this site.  The board welcomes your comments and ideas about the website.  Our goal is to make it informative and useful to our shareholders.  We need your feedback to make the website work for you!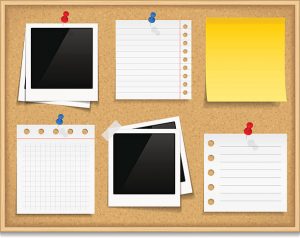 The next regularly scheduled meeting of the Mutual 15 Board of Directors will be on Monday, April 20th, at 1:00 PM in the Administration Conference Room. Please check here to be advised whether it will be cancelled due to the threat of COVID-19 Corona Virus. 
The Town Hall meetings that had been scheduled for April 1st and 15th, to discuss the Bylaw changes, have been postponed due to the COVID-19 restrictions.  Stay tuned for a re-schedule….
The Annual meeting has also had to be postponed from June to August….same reason….
                                                  YOUR HELP IS NEEDED
Our Mutual has  had to replace the lift in one of our two story buildings, at a cost of about $36,000.  The lift was installed in 1968, so it had lasted for about 42 years. We have many other lifts  in that age range. A total of 39. To prolong their useful life, it is vital that they not be misused or abused. They are designed for use as handicapped lifts, not freight elevators. We ask the cooperation of our shareholders to help us in gaining compliance in this matter. Please help us to protect your investment here. If you see a lift being misused, please notify us. Call the hotline and let us know what you see. We'll take it from there.
Important COVID-19 Information – Click links below to read documents.
FAQ (frequently asked questions) document and Food Resources.
06/19/2020 – Election Postponement Notice
Please click the link above regarding the Elections Postponement
03/16/2020 – March Board Meeting Agenda (CANCELED)
The March agenda has been canceled.
02/18/2020 – February Board Meeting Minutes (Draft)
The Minutes from this month's Board meeting are now available online.
06/21/2019 – Annual Agenda 2019
The Annual Agenda is ready for viewing.
05/28/2019 – GRF Newsletter May
The GRF Newsletter for May is now available.
03/22/2019 – Mutual 15 Restated Bylaws
Click here to view the restated bylaws
Mutual 15 has a "

hotline

" you can use to report problems, or contact Board members. 
The number is:     

(562) – 804 – 5585
      Options are as follows:
1 – Regarding physical property issues for buildings #1 – 24
 2 – Regarding physical property issues for buildings  #25 – 48
 3 – Regarding landscaping, sprinklers and/or trees
 4 – Regarding carports, breezeways, laundry rooms or walkway lighting
 5 – To reach the Mutual President
               Or, you can send an e-mail to: Mutual15sblw@gmail.com
     Response time to your call will be at least the same as before, or even better!
A

TTENTION: If you have had the irrigation in the garden area of your unit installed, or modified,  by a contractor or gardener that you hired,

the Mutual will not be responsible for its maintenance. 
12/11/2015 – Mutual 15 By-laws
The by-laws are now available online.
02/02/2014 – Tree Inventory
View the recently prepared tree inventory. Each of Mutual 15's 750+ trees was recorded with a photo and plain-English description. The excel version of the inventory is updated seasonally as trees are pruned.