---
Welcome to the Mutual 15

website!
On behalf of the Mutual 15 Board of Directors, welcome to the Mutual 15 website.  The purpose of our website is to improve communications and to allow residents to easily find and access information about our Mutual, including Board Meeting Minutes, Policies, and upcoming events. Residents may also submit items related to landscaping, service maintenance issues, and laundry rooms.
Please explore the many features available on this site.  The board welcomes your comments and ideas about the website.  Our goal is to make it informative and useful to our shareholders.  We need your feedback to make the website work for you!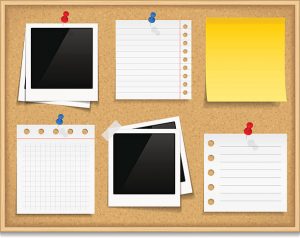 The next regular Board meeting will be on Monday, November 16, 2020 at 1:00 P.M.
                  You can attend live in Clubhouse 4 or via Zoom; details to be announced.
The Mutual 15 Board of Directors has set up a process to enable Mutual 15 shareholders to purchase quantities of quarters for use in the laundry room machines. Complete details are posted in the laundry rooms. 
Important COVID-19 Information – Click links below to read documents.
FAQ (frequently asked questions) document and Food Resources.
10/19/2020 – October Board Meeting Agenda
The Agenda for this months meeting is now available.
10/19/2020 –October Board Meeting Minutes (Draft)
The minutes for this months meeting is now available.
Leisure World – Independent Living Article
Click the link above to read an independent living article.
06/22/2020 – Special Zoom Meeting
Please click the link above to review the Guidelines for the Zoom based meeting.
April BOD Meeting Cancelled
The April meeting has been Cancelled
06/19/2020 – Election Postponement Notice
Please click the link above regarding the Elections Postponement
06/21/2019 – Annual Agenda 2019
The Annual Agenda is ready for viewing.
05/28/2019 – GRF Newsletter May
The GRF Newsletter for May is now available.
03/22/2019 – Mutual 15 Restated Bylaws
Click here to view the restated bylaws
Mutual 15 has a "hotline" you can use to report problems, or contact Board members. 
               The number is:     (562) – 804 – 5585
      Options are as follows:
1 – Regarding physical property issues for buildings #1 – 24
 2 – Regarding physical property issues for buildings  #25 – 48
 3 – Regarding landscaping, sprinklers and/or trees
 4 – Regarding carports, breezeways, laundry rooms or walkway lighting
 5 – To reach the Mutual President
                                                                                                         6 – To reach the Mutual Vice President
                                                                                                                  7 – To reach the Mutual CFO
                                                                                                         8  – Regarding pets or Care-givers
                                                                                         9 – To reach the Mutual GRF Representative
                                         Or, you can send an e-mail to: Mutual15sblw@gmail.com
               Response time to your call will be at least the same as before, or even better!
A

TTENTION: If you have had the irrigation in the garden area of your unit installed, or modified,  by a contractor or gardener that you hired,

the Mutual will not be responsible for its maintenance. 
12/11/2015 – Mutual 15 By-laws
The by-laws are now available online.
 02/02/2014 – Tree Inventory
View the recently prepared tree inventory. Each of Mutual 15's 750+ trees was recorded with a photo and plain-English description. The excel version of the inventory is updated seasonally as trees are pruned.